We Need To Talk About Those Console Scalpers…
Every time a hot item releases assholes (scalpers) buy up the stock and resell them for twice its value because they know some desperate souls will buy them. It's happening again and it's getting out of hand.
News recently broke from Tom's Hardware that Xbox Series X and Playstation 5 scalpers have made $3,533,691 on the Series S, $20,052,783 on the Series X, $7,215,539 on the PS5 digital version, and 27,537,790 on the standard PS5 console. That's some serious cash being made and Microsoft and Sony has done nothing to stop it from happening. It's really hard to get ahold of new hardware right now for any of the gaming markets.
Buying a new console isn't the only thing that's hard right now. I haven't been able to find any of the next generation GPUs that Nvidia released. The RTX 3090 was selling 220% above its MSRP. The card I wanted (the 3080) was selling the exact same percentage. Both cards have dropped down since then, but it's still not good. The 3080 is currently selling for 180% of its MSRP. Basically, they're priced like this
The sad part is people are buying them up like crazy so the scalping will continue. The Playstation 5 consoles is priced almost as high and in some rare cases even higher than a 3080!
Here's the digital version of the PS5
Do you see that price tag? I bet it's sold before the day is over.
Here's the standard edition
It's only $49 cheaper than the 3080 I showed you above and it's already been sold. People are willing to pay these outrageous prices because they either really want a new console or because they really, really want to get someone they love one for Christmas. It's a gold mine for scalpers out there right now and both Microsoft and Sony have done NOTHING to stop this from happening.
Even pawn shops are scalping people out of cash. It's not as bad as what people on eBay are doing, but it's still gross.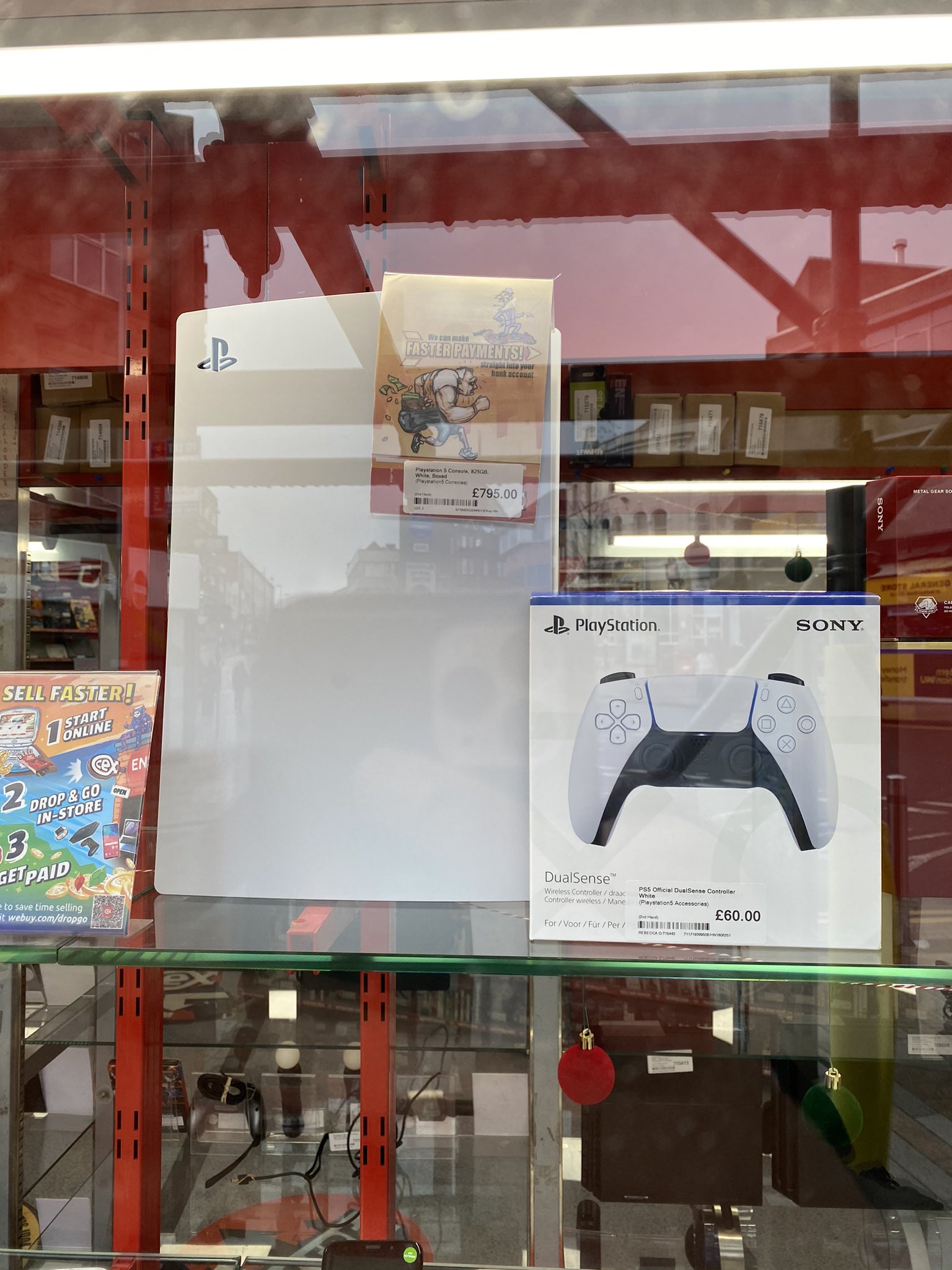 Speaking of good ole Microsoft this is how much the Series X is currently going for on eBay
The Series X prices are honestly all over the place. This is the most expensive one while the usual price that I've seen is around $1,099. That's still double the price that it's going for. The Series S, on the other hand, is going for about $600.
Every market has been hit hard by scalpers this year and I think deep down we all knew it would happen. I can't find a GPU or CPU and I'm not willing to pay a scalper for it. I can wait. My PC is strong enough to hold me over until I can upgrade and I would rather do that than line some greedy asshole's pockets with my hard-earned cash. Not everyone is like me though.
It's gotten so bad that the UK politicians (they probably couldn't find a console either and that's why they're most likely doing this) are calling for legislation for reselling products for ridiculous amounts. Will it work? Maybe. Who knows, but at least they're attempting to do something to stop their citizens from getting ripped off.
I think things will normalize after the holidays, but I know how it feels to not be able to get your kids a new console because I couldn't for the life of me find them a Series S. I really tried to get them one and I eventually said, "fuck it" and bought them some new Switch games for Christmas instead. Why? Because I will not pay a scalper and I can always get them one later. I will not pay a scalper twice what an item is worth and you shouldn't either. This is just one guy's thoughts on the matter and at the end of the day everyone will make up their own mind on whether or not they think paying over $1,000 for a console is worth it.
This website is still new and I'm trying to make it as big as my last one. So if you could share this and follow me that would be greatly appreciated.
Hi,
I'm Omar. I'm the founder of drakulus.com and the new founder of Petescorner.net. I cover every type of game genre there is and I'm using all of the skills I learned over the last 7 years working on Drakulus to make Pete's Corner the best it can be. My favorite types of games are strategy, RPGs, and Shooters. That doesn't mean I don't enjoy other types of genres. Those are just my top 3. You can expect my brutally honest opinion on what I think of games in long reviews, editorial pieces, and game news coverage.